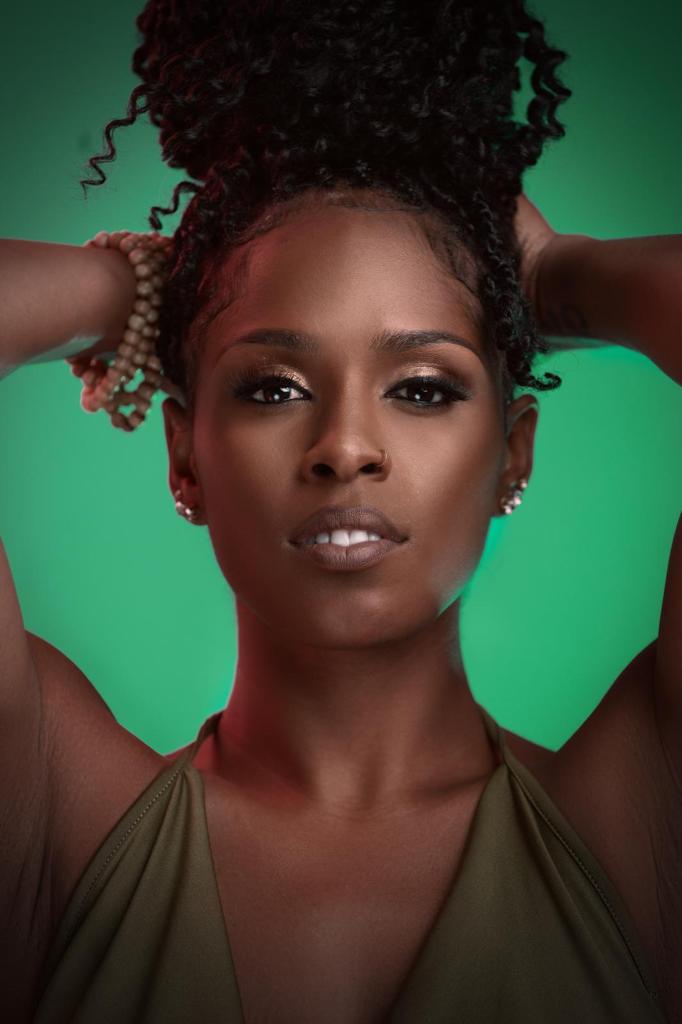 Dance tells the story of music, a barrier breaking language that rocks the soul. Dance is the most basic and relevant of all forms of expression.


More Info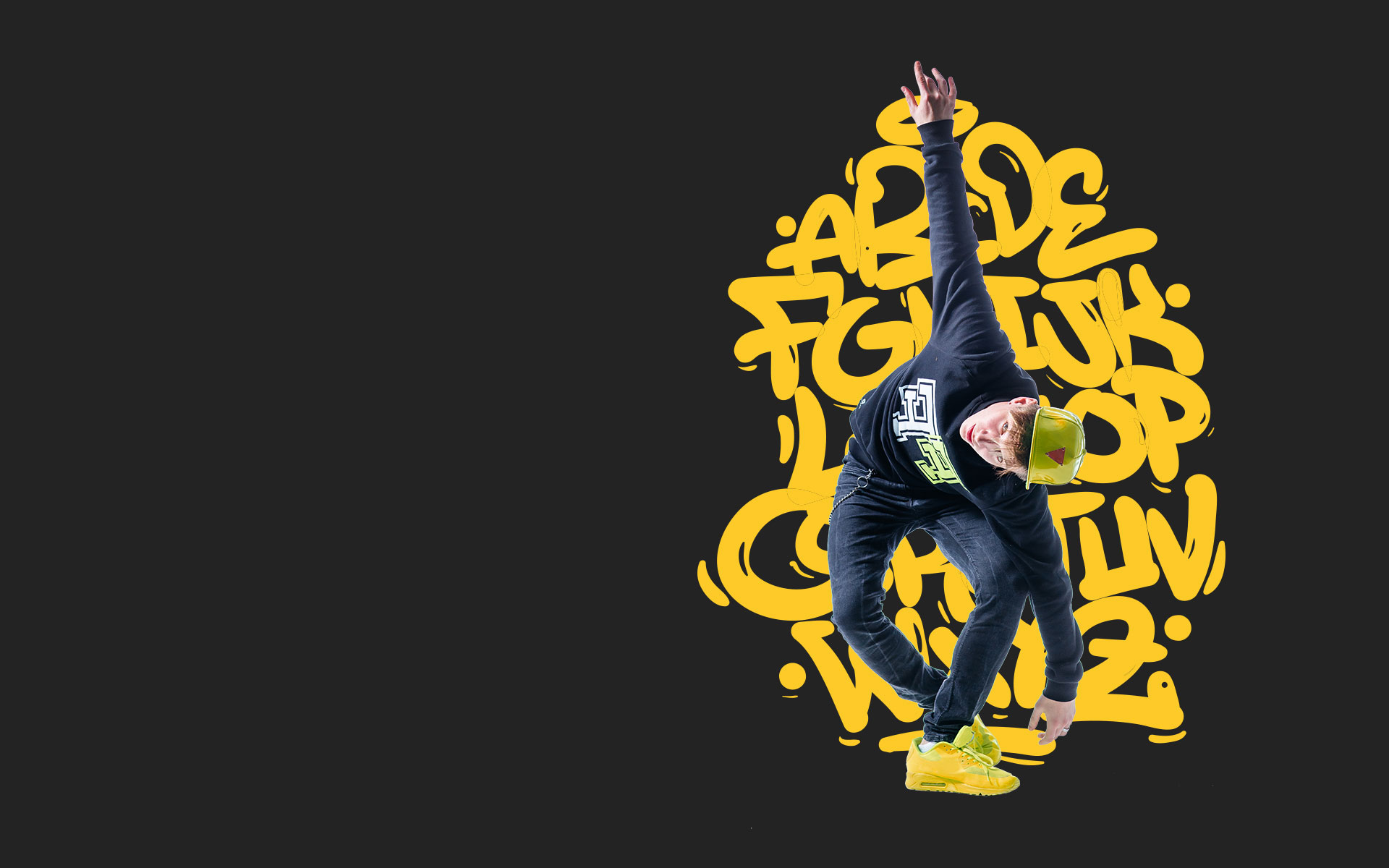 A hub for

musicians

& artists
More Info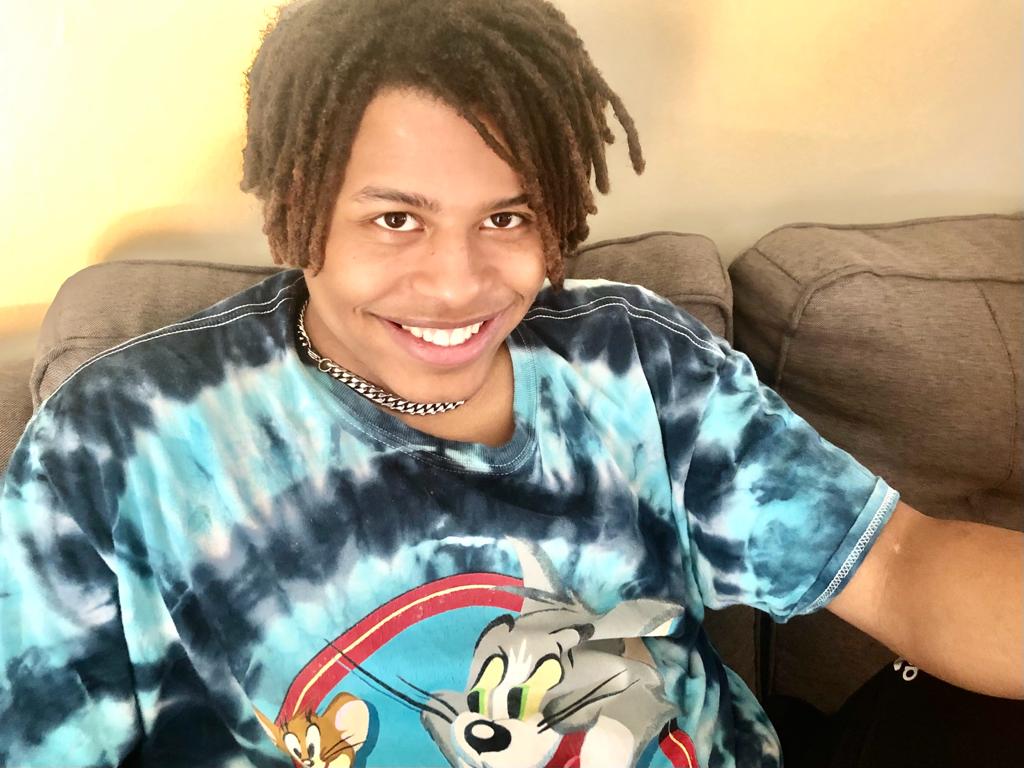 Production,

Photography

& Art
We are more than a hub for managing musicians and artists, we are a complete production company. Explore animation, photography, video production and art.
More Info
Wellness & Music
A place where consious super stars are reborn. We cater to the holistic development of the talent - musician, artist, dancer.
More Info
A trilogy titled "Strip To The Naked Truth" A Life's Journey of Subhadra and her family will take you on a journey of Trials, Tribulations & triumphs!
Hailing from Jamaica Subhadra's birth place, she witnessed and experienced paternity fraud, violence, incest, and rape to name a few of the tribulations. Through perseverance and preservation from her journey of an exotic dancer she evolved to a divine mother, wellness teacher, yoga master & entrepreneur.
"Speaking one's truth to find your nakedness the place of divinity. This is the pathway to healing for self-discovery" stated Subhadra in a recent interview.
Strip to the naked truth is a book, podcast, and TV series that will blow your armour off, allowing you to be vulnerable without judgement. It's empowering to listen to a woman call to action for freedom from self-imprisonment of the mind, releasing the pain of the past which is obstructing the present creation. Subhadra from Jamaica shares her life story with wisdom, power, and love.
Subhadra family members and a long list of entertainers have fused wellness and entertainment to better the lives of entertainers and community members through their companies Conscious Superstars Entertainments and Yoga Angels International.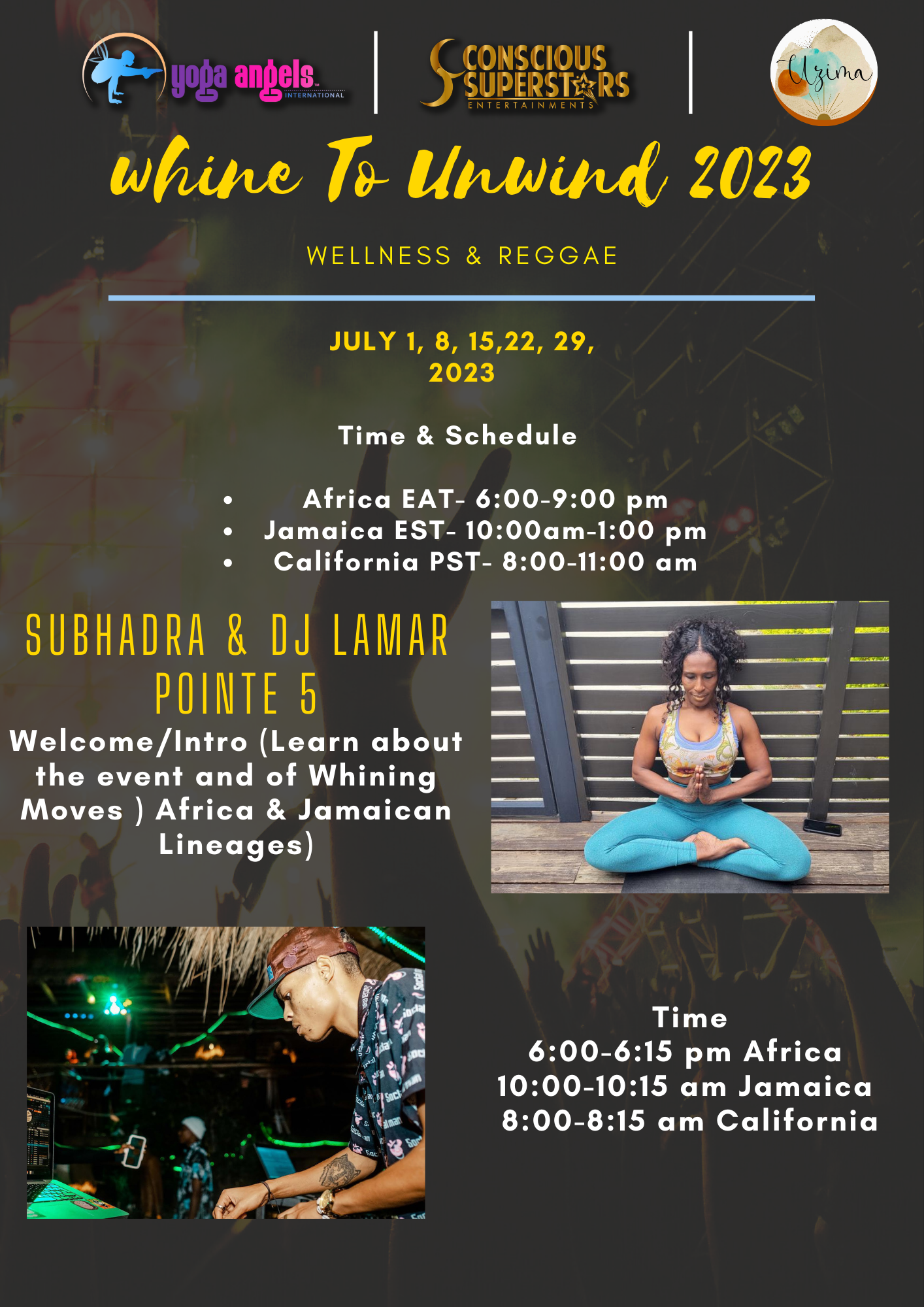 Every Saturday at Uzima and Online
JULY 1, 8,15,22,29
Pay $10.00usd Online & $25.00usd in-person
Come Join Us ! Please Share! You will have a Great Time…
"CSS Entertainments…Where Conscious Superstars are BORN!"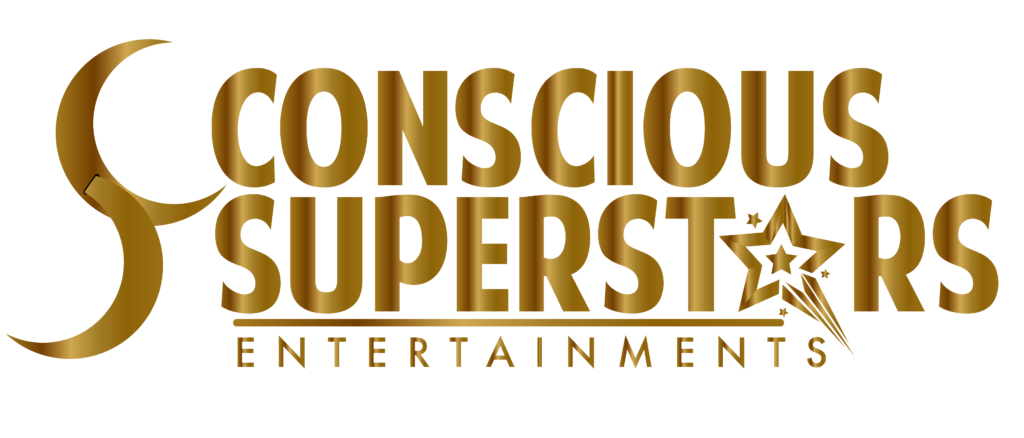 Conscious Super Stars Entertainment (CSS Ent.) is a digitized one-stop production house for progressive entertainers. In this space they can learn, grow, and earn while being supported in all entertainment business areas. CSS is the place where Conscious Superstars are BORN!
Fostering an inner quest for wholesomeness becomes the entertainer's journey. The objective is to oppose the use of damaging external substances. Which is then replaced with positive guidance and wellness tools; artists learn to balance their energy. Entertainers' lives are valuable!
Talents are supported in all foundational aspects of their career. CSS provides Life skills programs that aid the artist to be a talented, disciplined working entertainer in each field. We develop talent's dreams of being in the entertainment business, to make it their reality.
CSS Ent. takes a hands-on approach with its clients from start to finish. We produce yearly networking events that will bring our talent in direct contact with the best of the best in the entertainment field.
Our clients connect with the entertainment business's top studios, engineers, management, agents, casting directors, writers, coaches, photographers, Videographers, choreographers, dancers, lawyers, animators, graphic designers, and wellness professionals. The social networking events are both on and offline.
CSS Ent. is hosted on and off a digitized platform and provides education and guidance in each stage of the entertainment business.
Let us Support you through each tier of your entertainment career while providing you with the necessary tools you need to succeed!
Services We Provide
Self-Development Artist Development Events
Coaching Life Coaching Casting
Management /Agents Placement Productions
Networking yearly Event Commercials
Photography Music
Self-Development Courses Videos
CSS – Conscious Superstars Entertainments is what I call my passion project that was born out of giving birth to my four children who are now young adults: Radha, Krishna, Ganesh, and Kali. We are a family-built business that empowers and teaches the positivity and consciousness of the wellness lifestyle of entertainment.
All four of my children are in the entertainment field varying from production, choreography, animation, music, performance, and acting. They all started from very young ages. One could almost safely say entertainment is in our family DNA.
In fact, one early morning about 7:00 am September 21, 1999, I was at home giving birth to Krishna, my first-born son. Radha my eldest daughter's acting agent had to run to the rescue to take her on a Pizza Hut commercial. I was scheduled to take her but Krishna chose to appear that morning.
Within 3 hours of his birth, Krishna took his first journey into the world directly to the commercial set. Madison the agent was now released while Krishna and I stayed with Radha for her day's work. Krishna was so content and happy, smiling with everyone that they all thought he was months old and were shocked to find out he was in fact hours old.
They would take turns asking to peek at him covered in my baby wrap where he would go in and out of naps throughout the day. Everyone kept asking how old he was and I would say 3 hours old in 1999 they just didn't understand. I remember explaining home birth several times throughout the day. The point of sharing is that the entertainment business was already in our lives for a long time, tracing back to when I was twenty-two and I appeared in my first music video Cool and Sexy by Shabba Ranks and Johnny Gill directed by pioneer Fab Five Freddy.
Wellness is just a natural part of our lifestyle as I became a yogi in 1995 and remain one until today, immersing my entire lifestyle into spirituality and wellness practices. Throughout the years I have dedicated my life's journey to being honest with my children, sharing all that learned about wellness and entertainment with them and each has taken their own path and worked steadily and consistently on their own crafts that they are passionate about.
Since 1997 I began establishing wellness yoga programs in schools and communities establishing Yoga Angels International, Yoga Angels Foundation, and more recently Conscious Superstars Entertainments- CSS Ent.
Why form CSS? When we examined what life in the entertainment field was like, we realized our family lifestyle was not common. It was difficult to find people in 1999 who raised their children in both the entertainment and wellness sectors, however, that was naturally what we did.
After years of getting many years of experience in both wellness and the entertainment field, we saw the need for a wake-up call for the entertainment world to save our youth from just the typical way of death or injury by gun violence and drug overdoses.
I personally got tired of seeing and reading about it. The last incident that came close to home recently was when Ganesh was cast in a Foot Locker commercial that a few rappers whose work he admired were also in. He was so excited about the project and within two weeks Juice World, featured in the commercial, was dead of an overdose.
I refuse to wait for anyone to do what I have been trained to do for over 20 years: share the healing modalities and teach about the business of entertainment. Combined, our young adults can empower and educate themselves, making proper decisions that will positively impact their lives.
CSS Entertainments' mission is to educate and empower entertainers in the art of wellness and music bringing them to the wake-up call of a true WAM (Wellness and Music) experience. We know that our entertainers are valuable and what better way for my four children and I to take responsibility for ourselves and our community by sharing what we know and doing it with dedication and love.
Learn the business of entertainment
Join

Our Tribe

FOLLOW US ON IG
Meet
Our
Amazing
Super
Stars
CSS Entertainments pride itself on bringing to the
forefront of the market, consious superstars. We value
the whole being of the talent whether it may mental, physical or fostering growth and development in talent.
For bookings you may email us at:
ent@cssentertainments.com